Join the OptimumFit Academy and achieve your 2023 health and fitness goals with this new all-in-one online program.
On the programme, you can expect to see visible results in just a short time, you'll be waking up with more energy, finding clothes fit better, and be on your way to a fitter, stronger you.
Get access to over a hundred workouts designed to increase strength and endurance, as well as guidance on developing healthy habits and making sustainable changes to your diet and lifestyle.
The program also includes access to expert coaching, motivational support, and fun challenges that will keep you engaged and motivated.
Plus, you'll be part of a community of like-minded individuals working towards similar goals.
Lose a minimum of 5lbs OR your money back.
I can't promise results – change takes work. If you stick to the workouts and make the necessary nutritional changes over the 90 days, you will lose weight. 
How much? It depends on you and how much work you can put into this programme. 
That being said, if you don't lose at least 5lbs – I'll give you your money back.
"Chris is an excellent trainer, he has completely changed my view of healthy eating and working out. I've had trainers before but they only focused on quick 4/6 week transformations, Chris has not only created and consistently updated my training plans but has also helped to change my lifestyle and daily habits which has allowed me to continue to see results without falling back to old ways. I would highly recommend Chris if you are looking for a personal trainer."
Niamh
"Excellent trainer, professional and friendly with fantastic work ethic. Whether you are starting out on a weight-loss/lifestyle change journey or looking to improve your fitness or nutritional knowledge, Chris will help and support you get to started or back on track."
Jennifer
"Chris is an exceptional trainer. He has helped me to introduce training into my daily habits thanks to his personalized program and his great willingness to answer questions and help. With him there will be no lack of motivation or information. If you are looking for a personal trainer that offers a personal and effective service and you want to change bad habits, Chris is the one!"
Irene
"Just completed a 12 week program with Chris and absolutely delighted with how much my body has changed and the strength I have gained in my upper body and legs in such a short space of time. Chris is an excellent trainer with such a professional and friendly manner. The program designed really suited me when it came to work and the kids and I could fit my training in when it suited me during the day. So many positives with this guy and really looking forward now to continuing my journey with Optimum Fitness Results."
Olivia
Chris's training programmes offer great value for money. He is professional and works with you around your goals in a really friendly manner! I would highly recommend Chris and Optimum Fitness!
Eimear
"Thank so much Chris for the training programme. So helpful having a quick programme for when I'm stuck for time in the gym. I've got no excuses anymore."
Rachael
Really found the training beneficial as Chris had extensive knowledge about training and is really passionate about it! Definitely would recommend
Ami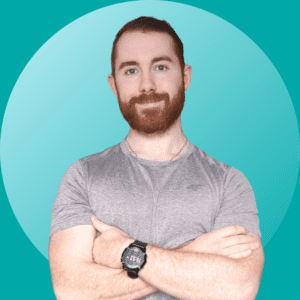 Christopher Corden, BSc, PN1, OTA1
Hey There!
My name is Chris, I'm married, I have two kids, and try to balance work, family life and fitness daily. Helping others find an approach to improving their health and reaching their goal without sacrificing the things they love is a massive part of why I'm a personal trainer.
Right now my main focus is to help as many women as possible reach their goals without the traps that come with fitness like time-wasting workouts and fad diets.
I've been coaching since 2018, and since then I have constantly added courses, books, and specialized qualifications to my coaching tool belt. One of my biggest focuses to date has always been my education to improve my coaching for clients. I have a Bachelor of Science Degree in Strength & Conditioning, I'm a Precision Nutrition Certified Nutrition Coach and a certified Online Personal Trainer from The Online Trainer Academy as well as most recently getting my Certificate in Change Psychology from Precision Nutrition.
As your coach, I'll help you make the changes and adjustments you need to match your current lifestyle to your goals – without making sacrifices, doing aimless workouts or following fad diets.
Your Coach,
Chris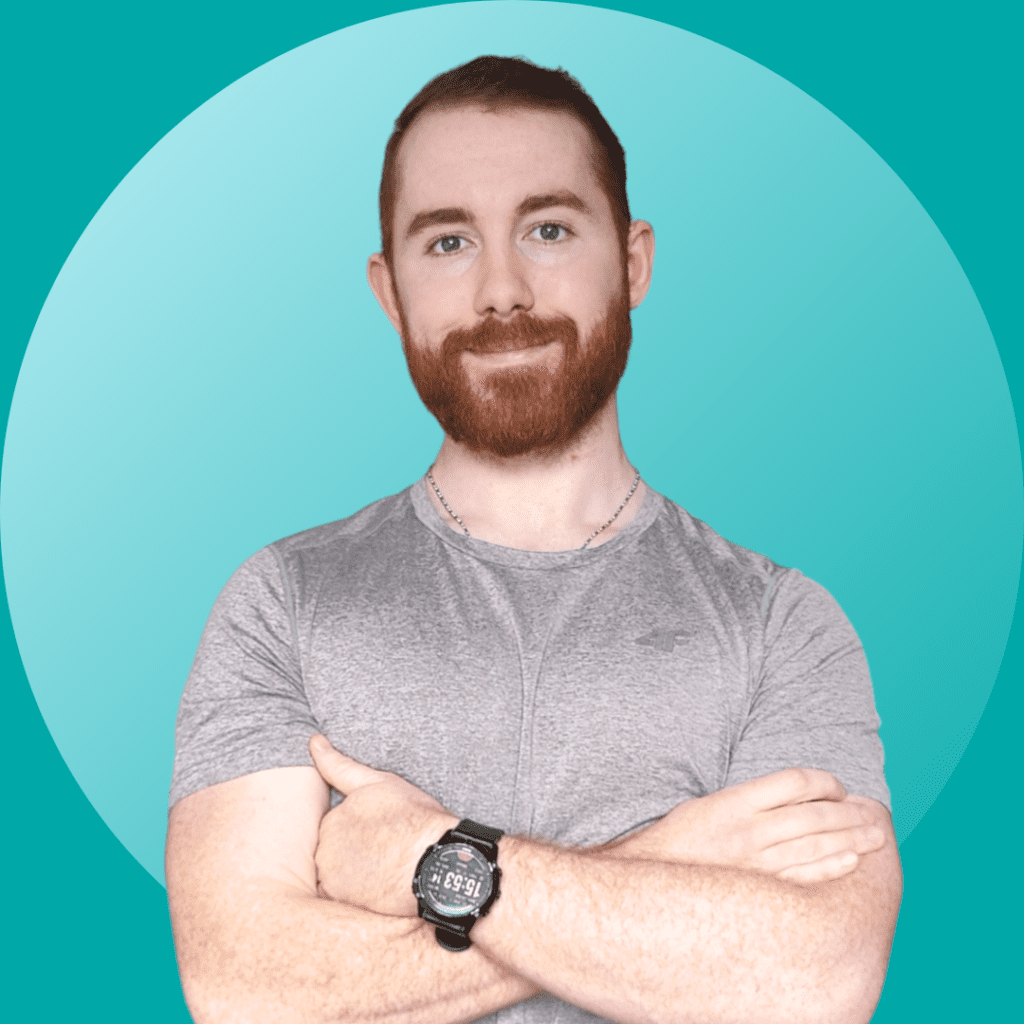 Christopher Corden, BSc, PN1, OTA1
Further Information - Contact
All training is provided by a qualified Strength & Conditioning Coach and Precision Nutrition Certified Nutritionist, with experience in coaching, personal training, group training and bootcamps. 
Remember the hardest step is often the first one when looking for help, if you're interested and want to make a change you can contact us either by filling out the contact form or if you prefer by calling us with the telephone number below.
Contact me at: [email protected]
or phone: 086 302 2288